What is ERP Sirius?
ERP Sirius +Mobile is a set of businesses process management tools for small, medium and enterprise size businesses. It enables your business to use a system of integrated modules to manage and integrate your company's financials and operational processes.  The modules include the financials and operational processes that cover full inventory, multi-point of sale and human resources modules, plus many more.
Our solution and expertise provide for a global database solution throughout your company or companies, to connect different types of data from different departments, enabling your business to maximise integration and efficiency.
If you run a hotel, restaurant, retail outlet, manufacturing or motor workshop and you want or have computerised operational requirements, then ERPSirius is for you. Time & attendance, human resource or sales & marketing, job tasks and powerful inventory modules are all standard. All modules seamlessly integrate into financial and operational data providing you with highly analytical data like never before. We are taking Business intelligence (BI) to a new level.
We understand that SMEs sometimes don't have the resources to afford cutting edge software that is scalable, secure and customised with specialised requirements. That is why we also offer a free version. We believe in giving back, creating a virtuous cycle that makes everyone more successful.
Our solution is not a web-based software, but is fully internet-enabled and highly secure with cryptography and biometrics. It offers your business the freedom of the internet but in a highly secure package. We are building automation and AI to help boost user productivity even further as developments in AI and machine learning continues, and introducing Blockchain technology for tomorrow secure world.
ERP Sirius is Tier 2/Tier 1 ERP and an Enterprise Class Software(EAS).
Grow or re-engineer your business with us today.
How can ERP Sirius help you?
Whatever your business sector, ERP Sirius has solutions to both increase efficiency and maximise productivity. Our software has been designed from the ground up, utilising over 30 years of experience working in every business sector.
Sales & Marketing
Lead Management
Quotation Management
Marketing Management
Members & Guests
Jobs
Job Schedule
Job Management
Job Tasks
Customer Management
Customer Management
General Invoicing
Receive Payment
Invoice & Payment Matching
Sales Order Management
Relationship Management
Suppliers
Supplier Management
Purchase Order Management
Register Supplier Purchase Invoice
Supplier Payment Management
Products & Services
Products & Services Management
Receive Product (GRN)
Quick Receive Products (GRN)
Product Transfer
Delivery & Transfer Notes
Work Floor Request
Price Plans
General Ledger
Journal Entry
Bank Reconciliation
COA Managment
Daybook Management
Balance Sheet Management
Profit & Loss Management
Human Resources
Employee Self Service
Manager Self Service
Leave Management
HR Management
Payroll
Attendance Management
Shift Management
Rostering
Hospitality
Booking & Reservations
Manager B & R
Bulk Checkin
Voucher Management
Guest Management
Housekeeping Management.
Point of Sale
POS Bar & Restaurant
POS Retail
Till Management
What is an ERP?
An ERP system is generally a term used to describe;
A set of applications (apps) that unify database input (data) that is used for:
Processing
Retrieval
Analytics
.. as well as multiple other business functions across a wide array of business units.
"Businesses often choose to implement a system of ERP applications when they want to standardize processes and streamline functionality across many varying departments within an organisation or enterprise."
With ERP Sirius, businesses are able to choose the applications or modules required, with the knowledge that other modules are available when needed.
Trying to keep a business running smoothly, not to mention profitable, can difficult, especially if you're forever hopping between programs just to keep everything on track.
That's why many successful entrepreneurial spirited businesses use an ERP, and why, if you're involved in running a business or business process reengineering (BPR), you might want to consider using one too. ERP Sirius is entrepreneurial in it's design.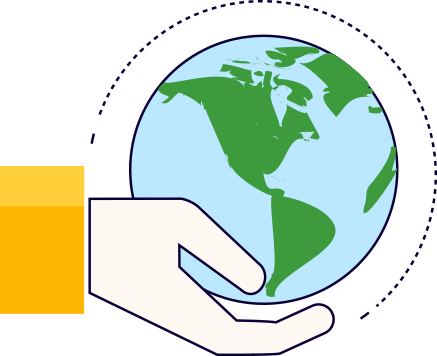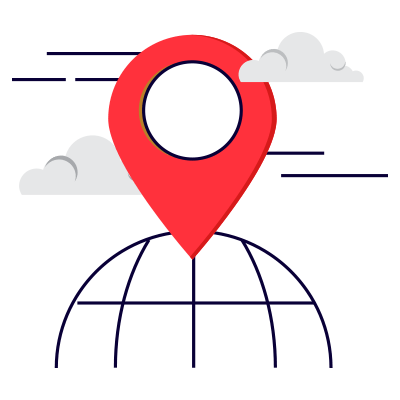 Who are we?
We are now based in Essex, United Kingdom, where our main office, research & design, and global headquarters will be. It is here where we will continue to expand our business, our staff and our expertise across all business sectors, continually improving our ERP software for global markets. Bringing in 30 years of worldwide work experience in various business sectors together we are constantly improving and test our product so that it can provide you with the business logic of tomorrow.
ERP Sirius was founded in 2012. The origins of ERP Sirius laid down in the early 1990 with experience and knowledge gained in UK businesses.
The first combined version came out in 2012 in Nairobi Kenya, when the founder had to travel back to Kenya in 2010 to fight corruption within his own family to secure his inheritance to fund this start-up. It was there while working for Imperial Bank Kenya, he exposed irregular systems & process in the banks IT and audit processes to the banks directors. In 2015 the bank collapsed with a reported fraud of 38 billion.
Our Approach
"Our vision" is to provide businesses with a low cost, highly scalable business tool.
"customers inspired, entrepreneurial designed"
We are committed to providing software solutions with maximum functionality but simplicity.  Our "customer inspired" strategy that listens to customers unique requirements, we help our clients boost productivity, optimise practices, control every key processes and gain insight to improve their business.
ERP Sirius is focussed on providing innovative and customised software products using its unique software development methodology, which delivers enhanced flexibility, security and integrity capacities.
Our Free version will provide you with the ability to use, explore and implement our solutions. Our subscription-based plan provides you with easy business scalability.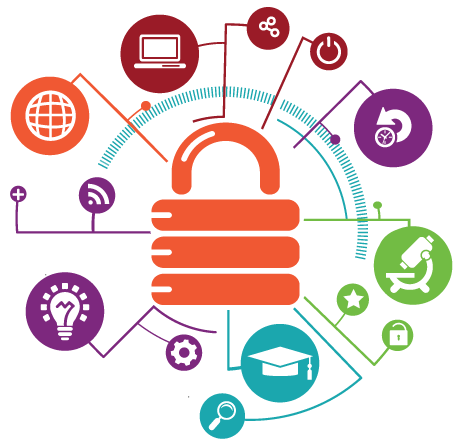 Which plan is right for me?
Standard
3 Months License
Limited Online & mail support
No telephone support
Non-Server Edition Database**
Includes license to install on up to two networked PCs.
Professional
3 Months License
Full Online support, mail & tutorials
Limited telephone support
Non-Server Edition Database**
Includes license to install on up to networked five PCs.
Premium
12 Months License
Full Online support, mail & tutorials
Premium telephone support
Server Edition – Enterprise class database. On premises or Cloud hosted**
* See user licensing options below
Fully internet enabled. Andriod Mobile apps
Premium bespoke service
Premium Licensing Options
*Embacadero InterBase Server 2017 + 1 User – £213
Additional 5 User – £975
Additional 10 User – £1285
Additional 25 User – £2667
Additional 50 User – £4282
Additional Unlimited User – £6960
*includes one-off payment for Interbase Server. Microsoft SQL Server 2017 (Standard, Enterprise) also available, email for pricing.
InterBase Server Edition is a cost effective, zero administration, and lightweight but powerful database for your business-critical applications. As your organization grows, InterBase Server scales with you. InterBase Server allows hundreds of simultaneous users to connect to a single database. Every base InterBase Server Edition license includes support for up to 8 CPU cores and 1 user. You can add Additional CPU licenses (8 cores each) for up to a total of 32 cores and you can add Additional Simultaneous User Licenses for 1 to unlimited users. In addition to providing local RDBMS capabilities, the server edition also allows remote connections for increased flexibility. InterBase server provides AES data encryption and SSL communication for more security and access control. For more information about InterBase Server Edition, please contact us or visit https://www.embarcadero.com/products/interbase
** other database supported Microsoft SQL Server 2017 (Standard, Enterprise) .  SAP Advantage Database Local or Server. See our FAQ technical section for more information or other database matrix support.
*** We also offer a perpetual software license that authorizes an individual to use a program indefinitely.  A perpetual software license allows the holder to use our premium version software program continually with payment of a single fee. See our FAQ technical section for more information.
+Mobile
"Mobile app development today often extends far beyond the devices, with the need to support real time communication and access to enterprise data and cloud services."
A simplified mobile business app that follows our "customer-inspired, entrepreneurial design" ethos opens a new realm in business intelligence.
Our "Chimes" portal provides deep secured access to all business information on our ERP Sirius modules.
Provide whatever entity that touches your business with the tools to communicate with you effectively.
ERP Sirius Mobile app makes this possible for businesses ranging from small to entrepreneurship class to deliver business intellegence on a global scale, and  redefines best work practices within their geographic location.
ERP Sirius Mobile apps has fast native performance and better security than web-based or scripting language-based apps.
Development Tools
"ERP Sirius +Mobile is developed and built with Embacadero Technologies development tools."
Tools that are built for elite developers who build and maintain the world's most critical applications. We choose Embarcadero because they are the champion of developers.
Their tools help us build more secure and scalable enterprise applications faster than any other tools on the market.
Whatever your needs, we're confident ERP Sirius will be the perfect fit for your ERP requirements. Please get in touch and we'll be happy to discuss what ERP Sirius can do for you and your business.